Get Back Files from Partially Formatted Hard Drive
Guide on how to retrieve files from partially formatted drive:
Step-1: Download and install the application on your system. Launch the application and from main screen choose "Recover Drives" option. Then, select "Formatted / Reformatted Recovery" option from the next window to recover files from partially formatted drive.
Figure 1: Main Screen
Step-2: Choose the drive from which you want to recover files from this screen.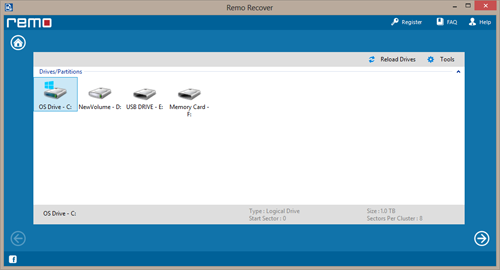 Figure 2: Select Drive
Step-3: After the compleletion of recovery , preview the recovered files. Save these files later using "Save" option.
Figure 3: Preview / Save Recovered Files